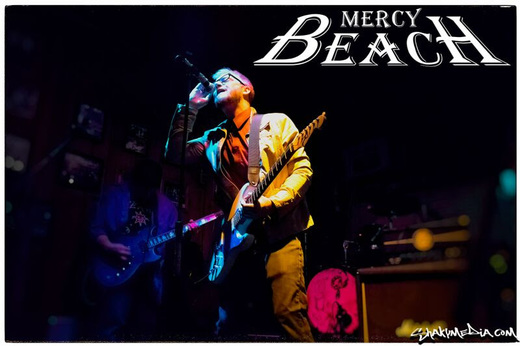 Mercy Beach is making its mark as one of the more versatile contemporary alt-rock acts in the business. Taking cues from groups such as Queens of the Stone Age, Nirvana, and The Pixies they are weaving their own spin on indie rock into the fabric of rock and roll's vast tapestry. Showing a penchant for clever turn of phrase, hooks galore, and a dynamic back beat the group displays a powerful stage presence developed through years of experience.

Mercy Beach has shared the stage with notable rock bands Royal Bliss, Fuel, Oleander, Trapt, Future Leaders of the World and has been on festivals featuring Sevendust, Asking Alexandria, Psychostick, Three Days Grace, and Pop Evil throughout the Midwest. With the help of fervent fans Mercy Beach won the Flint, MI rock-radio station Banana 101.5's "Flint Town Throw-Down" in 2013 to grab the #1 Song of the Year award with their local hit "My Pet Monster".  In 2016 in an effort to help residents of their home base of Flint, MI they contributed  the track "Eureka" to a benefit compilation titled Not Safe to Drink with proceeds going toward water crisis relief funds  for children affected by the ongoing issue along with 79 national and local bands.

For several years the group has been running full stride releasing their Foxtrot EP and 2:22 album along with supporting music videos for the haunting ballad "In Your Sights", and nostalgic "My Pet Monster" promoted by several successful Midwest tours. Mercy Beach is working to keep momentum with upcoming releases of ambitious covers scheduled for video release in late 2016.